Image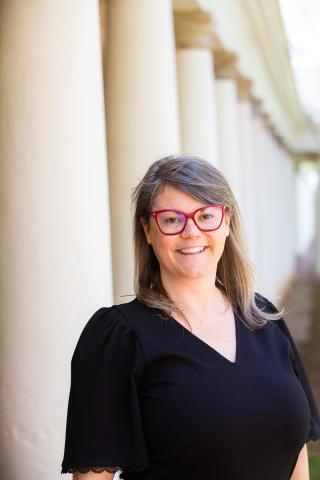 Associate Director, Public Service & Government Community and Global Careers
Department
UVA Career Center
Bio
At the UVA Career Center, Dreama serves as a career counselor and co-leads the Public Service and Government Career Community supporting students interested in careers with social impact. She also works with students who are interested in pursuing Global Careers outside their home country. Dreama first traveled outside of the US when she was a student at UVA interning in Jamaica and studying abroad in the Czech Republic. In her role now, she connects students with UVA alumni living and working outside of the US.
Dreama joined the Career Center in July 2012, having previously worked in various offices throughout the University, including Student Financial Services and the Office of the Dean of Students. She has also served as an AmeriCorps member with the Virginia College Advising Corps. Having been the first in her family to graduate from a four-year college, Dreama is dedicated to helping students from underrepresented backgrounds succeed in higher education.
Dreama is a double Hoo, having earned her B.A. in Religious Studies and M.Ed. in Student Affairs Practice in Higher Education at the University of Virginia. She is currently pursuing a Ed.D. in Higher Education Administration from William & Mary. Dreama lives in Charlottesville with her partner, Marc, and their precocious felines – Chloe and Pepper. 
Education
University of Virginia, M.Ed. in Student Affairs Practice in Higher Education
University of Virginia, B.A. in Religious Studies