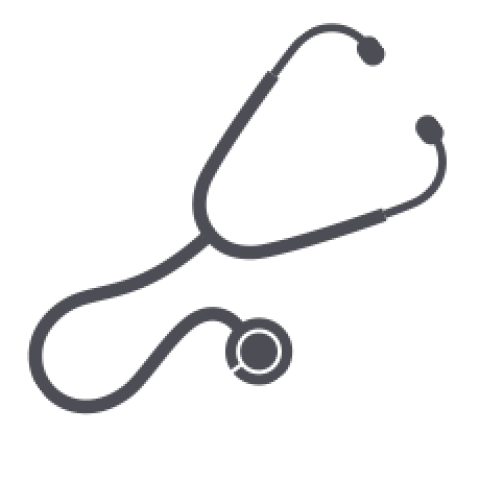 Over the years, medical school tuition has become increasingly expensive, with almost a 600% increase in student loan debt in 30 years. Because of this, financing medical school has become a growing concern for incoming medical school students. While most turn to student loans, there are other methods to help finance your medical school education. These methods may not completely mitigate the cost of medical school, but lightening the burden of the cost of medical school in any and all ways that you can pay off significantly in the long run and provide a cushion for any change of plans.
Click through the following drop-down links to learn more about each item. 
The median tuition and fees for various medical schools in the 2021 and 2022 school year are as follows: 
$40,372 (for in-state, public medical schools) 

$65,753 (for out-of-state, public medical schools)

$65,580 (for in-state, private medical schools)

$66,635 (for out-of-state, private medical schools
In addition, about 54% of medical school graduates have $200,000 or more in debt. And these values do not include the cost of living while attending medical school (average of $8000/year), the cost of applying to medical schools (average $1100/cycle), cost of in-person interviews for medical school (about $500/interview), taking the MCAT ($320/test), preparing for the MCAT (average $500) and much more. 
The first financial assistance that most students turn to is loans, usually out of necessity. And with those tuition costs (as seen above), it is no surprise that recent college graduates don't have $200,000 to spare. But there are different types of loans, each with its pros and cons, so it is important to choose the one that fits best your individual financial situation. Here are the main types of loans:
Direct Federal Unsubsidized Loans: 

Pros: low-interest rates (~4%), flexible repayment options, 6 month grace period and qualify for forgiveness (ex. PSLF- Public Service Loan Forgiveness)

Cons: annual loan limits (max of $5,500-$12,500 depending on year in school and dependency status)
Federal Graduate PLUS Loan

Pros: higher maximum loan amount (can cover some gaps in finances that may have been missed by federal unsubsidized loans), low fixed interest rate (~6%), multiple repayment/forgiveness options through PSLF

Cons: have to pay a "loan fee" or "origination fee", no grace period, higher interest rate than direct federal unsubsidized loans

Private Loans (Ascent, Sallie Mae, Citizens Bank, College Ave, etc) 

Pros: can have a co-signer (some), long grace period (most), 48-month residency deferment (some)

Cons: high-interest rates (about 9%-13%), not eligible for PSLF, need a fair or good credit score
While these options may seem overwhelming or intimidating at first sight, it is important to realize that, when planned appropriately and thoroughly researched, loans can be a great help in paying for medical school tuition. However, loans are borrowed money that has interest, so you always will end up paying back more than you borrowed. Therefore, it is also a good idea to look at different ways of paying for medical school, so that you can limit the extra money you would have to pay in the future. 
You can find more information about medical school loans here.  
In essence, scholarships are "free money". While you usually have to complete an application and answer certain short-answer questions for the scholarship committee, the money that you are awarded is yours in its entirety. More specific to the logistics of scholarships, there are three main categories for scholarships: merit-based, need-based, and "other".
Merit Scholarships

- As you probably already know, merit scholarships are awarded to students based on academic success in previous years. However, merit scholarships are unfortunately not as common in medical school as they are in undergraduate programs. If you have an outstanding GPA or MCAT score, you can qualify for these scholarships. However, most academic or merit scholarships are not based on an application; rather the student is chosen from the incoming class in the medical school to receive the scholarship. However, merit scholarships can also come from sources outside of the medical school that you attend. Private organizations or corporations can offer merit-based scholarships as well, but, obviously, you have to apply to those on your own time. Here are a few links to medical schools that offer merit scholarships or general medical student academic scholarships:

Need-Based Scholarships

- As the name suggests, these types of scholarships are based on the financial need of the applicant. Therefore, the application to these scholarships will usually require submission of your FASFA or other documents that demonstrate financial need. Similar to academic scholarships, these scholarships can be given by either the medical school you attend or from organizations/corporations. Here are a few links to need-based scholarships, in addition to those that are marked above:

Other

Underrepresented Minority/Community Scholarships:

Service Scholarships

Many service scholarships can be found

here

!
Overall, scholarships are a great way to minimize the cost of attending medical school without having to worry about that money in the future, as you would have to with student loans. While you will most likely not get every scholarship you apply to, many sources have said that you usually get about 10% of the scholarships that you apply to. Therefore, if you are able to apply to scholarships without compromising an important part of your schedule, apply to as many as you can! A few hours a day, once a week can potentially save you thousands of dollars!
Financial Aid
Financial aid is also an option when preparing to enter medical school, applying to medical school, and enrolling in medical school.
First, as mentioned earlier, preparing to apply to medical school involves various aspects, such as prepping and registering for the MCAT, and applying to medical schools usually involves the AMCAS. The AAMC has a Fee Assistance program that you can apply for to help cover the cost of registering for the MCAT and the cost of applying to medical schools that use the AMCAS. For example, the MCAT is discounted from $325 to $130 and all fees for up to 20 medical school application submissions through AMCAS are waived. More information and specifics about the Fee Assistance Program and additional benefits can be seen here.
When you get accepted into or enroll in a medical school, a financial aid package is offered to you if you qualify for their description of "financial need". This is usually done automatically when you submit your FAFSA. These financial aid packages are similar to those offered during undergraduate programs. 
Job Opportunities
An additional way of helping pay for medical school is working, whether it be throughout your undergraduate years or during your gap year. This job could be either clinical or non-clinical, depending on what fits your schedule better or would make you a stronger applicant. Here are a few ideas on jobs you could apply for and work during your undergraduate or gap years:
Clinical: CNA (Certified Nursing Assistant), EMT (Emergency Medical Technician), Scribe, Research Assistant, Phlebotomist, CMA (Certified Medical Assistant), Medical Technician, Pharmacy Technician, Clinical Coordinator, Medical Intern

Non-Clinical: Waiter/Waitress, Nanny/Babysitter, Tutor (Local or Abroad), Teacher / Teacher Assistant, Barista
While a medical job may give you clinical experience for medical school application, non-medical jobs can be just as valuable. Just make sure that you are passionate about what you are doing and are able to articulate how it has made you a better person and will make you a better physician. You can show medical schools that you are a highly motivated individual in a variety of ways. 
You can find many opportunities through Handshake or by signing up for the Pre-Health Pulse!
Additional resources and tools can be found here through AAMC. Remember that our Pre-Health Advising Team is here for you on your journey to medical school. You can make a virtual or in-person with an advisor via Handshake or come to drop-in advising in Clemons (2nd Floor) Monday-Wednesday, 1:00-4:30pm, while classes are in session.
Written by Veronica Gutierrez '23, Pre-Health Advising Peer