The Business Community is focused on deepening the knowledge and skills of students pursuing business-related careers, while simultaneously informing students of best practices for finding employment opportunities and helping ensure their application materials are of the highest quality. We strive to get students to their desired post-graduation outcome.
Business Community Annual Job Search Timeline
Finance & Banking - Early Spring for Internships for the following year
Consulting – Mid-summer for both jobs & internships for the following year
Real Estate – Finance-based internships recruit early spring for the next year, others recruit late fall/early spring prior to the summer. Full time jobs available year-round.
Management & Business Operations – no specific timelines
Sales, Retail & Hospitality – Opportunities exist year-round. Many recruit during fall semester (including rotational programs)
Related Student Organizations
Equity Research Analyst, AllianceBernstein
David is a Equity Research Analyst with AllianceBernstein, an asset management firm based out of New York. Working within the healthcare sector, David analyzes publicly traded companies to determine their value before investing.
Major:  History (Bachelor) 
Director of US Digital Application Experiences, American Express
Kathryn is the Director of U.S. Digital Application Experiences for American Express. Her main role is to help bring financial tools to small businesses across the country. Kathryn and her team work to make the digital application process as seamless as possible so new customers can have access to the capital they need right away.
Major:  Commerce (Bachelor), MBA (Masters) 
College:  University of Virginia, University of North Carolina (MBA) 
SVP of League Economics & Operations, Major League Baseball
Morgan is the Senior Vice President of League Economics & Operations at Major League Baseball. Based out of New York, Morgan oversees the competitive and economic system within the sport of baseball. From player entries and trades to gameplay league competition rule changes, Morgan is living and breathing baseball 24/7.
Major:  Economics (Bachelor), MBA (Masters) 
College:  University of Virginia, Columbia University (MBA) 
 
Meet the Business Community Team
Featured Image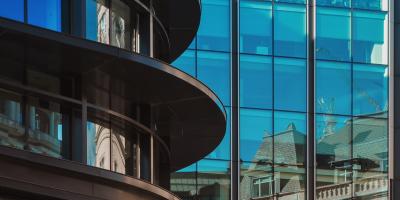 Body
PRIVATE EQUITY 101:
Private equity refers to a form of investment that involves investing in privately held companies or taking ownership stakes in them. These privately held companies are not publicly traded on stock exchanges, so their ownership is not readily available to the general public
Featured Image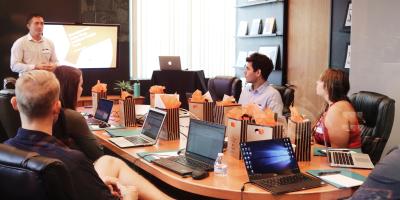 Body
What is it?
Consulting is a dynamic field that plays a pivotal role in helping businesses and organizations solve complex problems, make informed decisions, and achieve their goals. At its core, consulting involves providing expert advice and guidance to clients in various industries. It requires